Date Posted
Organization
Region
Role
Commitment
Location
High School (9-12) Dean of Students (2018-2019)
Lighthouse 9-12 Band (High School) | Oakland, CA | Full Time
High School (9-12) Dean of Students (2018-2019)
Lighthouse Community Charter School
THE ORGANIZATION:
Social justice movements come in all shapes and sizes. Here at Lighthouse Community Public Schools, we are engaged in an educational movement that goes beyond our classrooms working to disrupt educational inequities by providing our students and families exceptional educational opportunities every day. Grounded in our core values of community, integrity, agency, love, and social justice rooted in EL Education Model, LCPS is a leader in fostering innovative schools achieving exceptional student outcomes where each child is at the center of their own learning. Our mission is to prepare diverse students for college, a career of their choice, and to be lifelong changemakers.
Founded in 2002, LCPS operates a high-achieving K-12 public charter school, and our K-8 sister site, Lodestar, that opened in Fall 2016; serving nearly 1,000 students in East Oakland. Lighthouse is a beacon for public education and our graduates fulfill the promise of a better, brighter Oakland. 95% of our graduates, almost all of whom are first-generation college students, are accepted into four-year colleges. We were named the Hart Vision Charter School of the Year in 2013, and the #1 high school for closing achievement for low-income Latino students in 2016. If the work we do here at LCPS appeals to your values regarding quality education for all then please join our movement! Learn more at www.lighthousecharter.org
THE OPPORTUNITY:
The Dean of Students at Lighthouse- A Lighthouse Community Charter School- enthusiastically serves as an architect of student and school culture for our high school community. The Dean of Students is charged with creatively bringing our values of community, integrity, love, social justice, and agency to life resulting in a community where students are prepared for success in college and career of their choice. The Dean of Students primary responsibility lies in developing and supporting restorative practices and systems to ensure that all students are developing as upstanders within their community who are able to repair harm and find solutions to problems. The Dean of Students is central to creating and upholding a positive college-going culture where all students belong and develop as lifelong learners and community changemakers.
Primary Responsibilities
The Dean of Students' primary charge is to foster the school-wide conditions for our students to successfully build positive relationships and be accountable for their own behavior. To this end, the Dean of Students will:
Collaboratively Build and Celebrate Positive College-Going School Culture
Collaborate with teachers and administrators to design and implement key whole-school activities to build and celebrate school culture, such as weekly community meetings, annual community-building trips, etc.
Support bridging and orientation activities for new students and families and Lighthouse teachers during the summer before the start of the school year.
Develop student leadership pathways, student voice in community meetings, and opportunities for students to use their agency to build culture and community at Lighthouse.
Identify ways to visually celebrate student achievement of character targets and living our values.
Support the development and effective implementation of Crew (advisory) curriculum that supports students positive identity development and aligns to our graduate profile.
Lead and Collaboratively Implement a Responsive and Restorative Behavior Management System
Using principles of Restorative Justice, collaborate with the Principal and RTI Director to implement and evaluate a responsive behavior system that clearly articulates the school-wide systems and supports students will use to build positive relationships and manage their own behavior.
Design and facilitate professional development for teachers and high school staff on principles of Restorative Justice and provide ongoing coaching and support to teachers in developing relationship based communities in their classrooms.
Facilitate Restorative Justice experiences among community members.
Restoratively Manage Behavior Support Systems including Student Referrals & Interventions
Lead and support the implementation of school-wide consistent practices to support students' positive inclusion in all learning spaces.
Effectively respond to student referrals with a restorative and responsive lens as well as appropriate behavior modification strategies.
Manage a data system to collect, input, and monitor effectiveness of individual student behavior referrals.
Evaluate student behavioral trends and impact on classroom and school community when determining when and how to accelerate/intensify supports.
Observe target students or student sub-groups in the classroom in order to collaborate effectively with teachers to develop effective supports and behavior plans.
Collaboratively Design and Implement Individual Student Behavior and Social-Emotional Supports
Oversee implementation of the COST system and collaborate closely with the Director of RTI to ensure that all students who need support are served.
Collaborate with teachers to implement individual behavior plans; in some cases, serve as a direct behavioral support to students with a behavior plan, 504 plan, or IEP.
Support teachers with the tracking of student behavioral and relationship-based growth during the implementation of the behavior plan.
Family Communication & Support
Lead pro-active, site-based learning experiences for Lighthouse families. Including designing and facilitating evening family meetings on a monthly/bi-monthly basis.
Provide targeted pre-emptive support for families of students who are at need (e.g. previously retained, acute stress or trauma, identified COST students).
Clearly and consistently communicate with all stakeholders, especially families, about student referrals and progress of interventions.
Clearly articulate role of staff, student, and family in successful intervention and establish systems for stakeholders to hold one another mutually accountable to implement interventions with fidelity.
Collaborate with Family Liaison Staff to support teachers during home visits at the start of the school year and on-going.
Coordinate and Oversee Student Activities
Collaborate with after-school program staff to ensure effective afterschool programming for high school students.
Oversee Athletic Director and support the development of robust student sports program.
Support the expansion and development of student learning opportunities and experiences that extend outside of the school year in collaboration with the Director of College and Career Readiness.
Core Competencies
We are looking for educators who exhibit competencies in our 5 tenets:
High Expectations for All
Asset-Based & Equity-Focused Urban Educator: Believes and demonstrates that every student can learn and commits to holding high expectations and an assets-based mindset even when students make mistakes.
Models Growth Mindset: Holds a growth-mindset for self, colleagues, and students demonstrated by self-reflection and the belief that everyone is a lifelong learner.
Deep Learning
Restorative Learning: Supports students to have the agency to find solutions to mistakes and fix harm. Harm and mistakes done to the community are seen as learning opportunities to repair relationships for the good of all involved and the community.
Data Analyst: Transparently uses and analyzes student data to support students and identify school-wide patterns.
Serving the Whole Person & Engaging Families
Community Builder: Ensures a safe learning community that promotes a sense of belonging by building deep relationships, using restorative and responsive practices, addressing the whole person, embracing diversity and communicating effectively with students, families, colleagues, and community.
Professional Learning Community
Skilled Collaborator: Collaborates with empathy by listening to divergent perspectives and demonstrating mission-alignment, knowledge of child development and socio-emotional learning, and high levels of professionalism at all times.
Strategic Teammate: Works in a strategic manner autonomously and collaboratively despite complexity.
Minimum Qualifications
B.A. or B.S. required, relevant Master's Degree a plus
3+ years experience working with urban youth required
Experience effectively leading teams/adults
Experience with one or more of the following: restorative justice, responsive classroom, Expeditionary Learning and any other progressive positive behavior approaches a plus
Appropriate California Credential a plus
Bilingual in Spanish a plus
Supervision
This position reports to the high school principal.
TIME COMMITMENT
12-month full-time exempt employee. Position starts on July 1, 2018.
Common Building Hours: The Dean of Students is expected to maintain hours of 8:00 - 5:00 pm as well as attend occasional evening and weekend events outside of regular working hours.
COMPENSATION
Commensurate with experience. Competitive benefits package.
TO APPLY
People of color are strongly encouraged to apply.
Interested candidates should submit:
Resume
Cover letter describing your interest in this exciting position and why you are an optimal fit, including how your educational philosophy, approach to student learning and behavior, and expertise would contribute to the Lighthouse team
3 references with Name, Email, Phone Number and Title/nature of working relationship
Application submission screening and initial phone interviews will be completed on a rolling basis until filled. In-person interviews and performance tasks will take place on-site.
Lighthouse Community Charter Public Schools is an equal opportunity employer committed to diversity at all levels.
RETURN TO LIGHTHOUSE COMMUNITY PUBLIC SCHOOLS
APPLY FOR THIS JOB
Not the right job?
JOIN OUR TALENT NETWORK
Location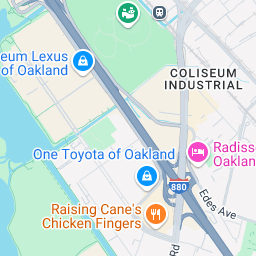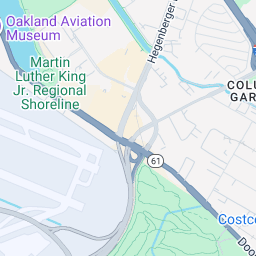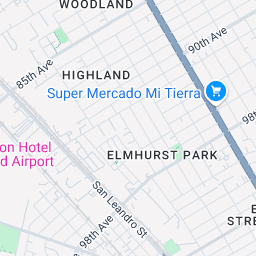 Map data ©2018 Google